What is 3D Scanning?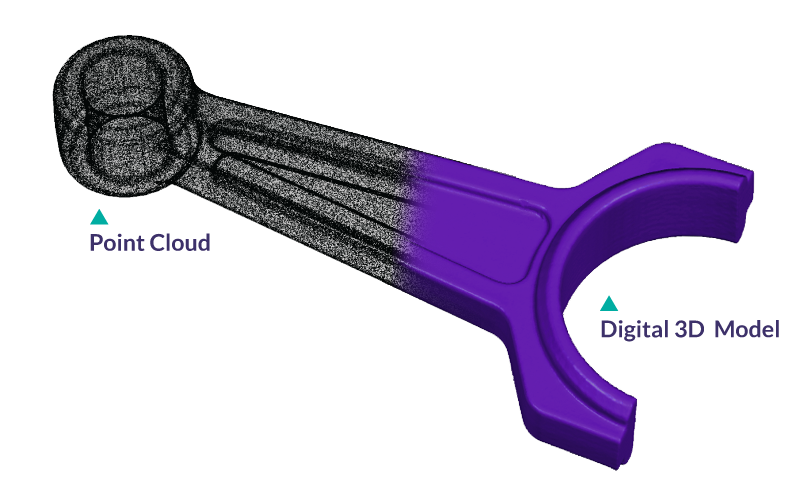 3D scanning enables you to be immersed in the digital revolution. Also referred to as laser scanning, white light scanning, 3D imaging, and digitizing, the 3D scanning process captures the form of the physical part and converts it into a point cloud (set of digital coordinates). During or after scanning, points are turned into polygons or mesh, which can be the basis for:
3D visualization
3D printing
Reverse engineering
Computer-aided inspection
Engineering analysis
Other uses requiring 3D measurement data of physical parts
3D scanners are now robust and affordable, quickly becoming essential tools in your engineering, prototyping, or manufacturing process. For implementation, we provide sales, training, customization, and support for 3D scanners that offer the best value in the industry.
---
3D Scanning Services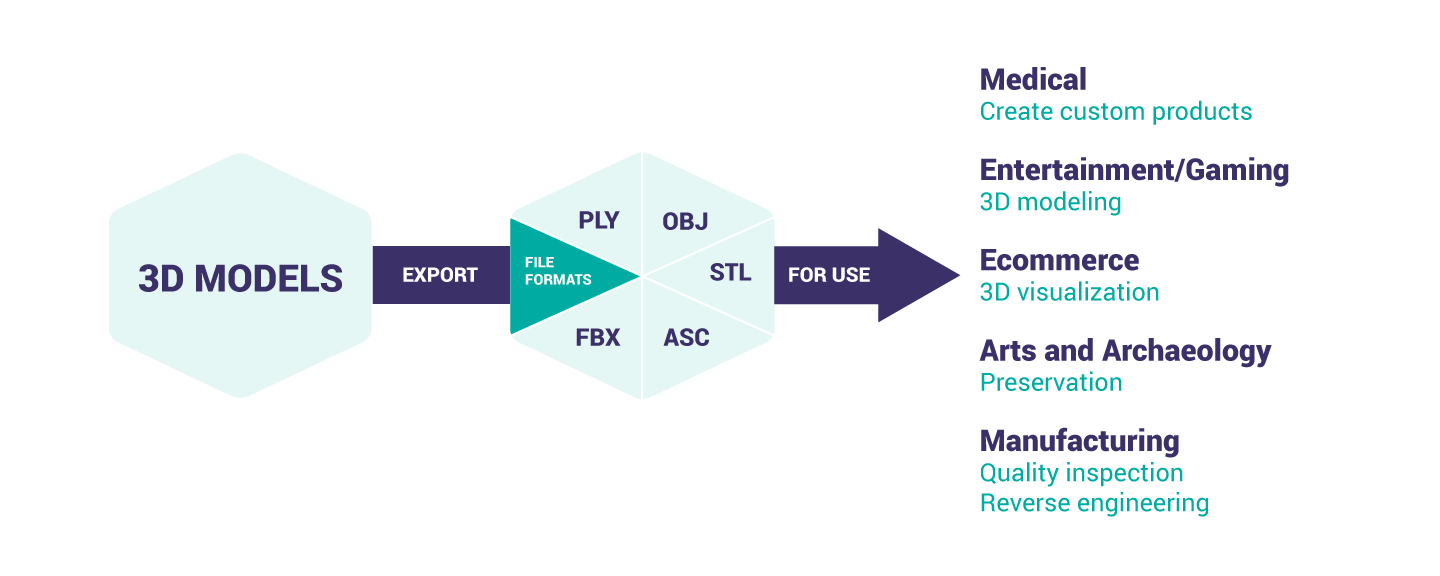 At Innovia3D, we value the importance of providing digital 3D models that meet the highest standards of accuracy and resolution. Similar to laying a solid foundation in building a home, producing quality models is critical. It will ultimately affect the success of the project when they are used in downstream applications. Using the latest 3D scanning systems and post-processing software, we deliver digital models of physical parts in a variety of industry standard formats (PLY, OBJ, STL, ASC, FBX). We can also provide color texture maps that capture information about the part's color. The scan data will meet your requirements for accuracy, resolution, and noise. There is no inherent size limit to the subject part, and we have experience doing parts as small as canine teeth and coins and as large as cars and ship sub-structures. We can scan figurines and dolls or even a person.
Ask Our Specialist
Contact us to discuss how we can help you with our 3D scanning services.
Contact Us