Digital Clay Sculpting Software
Get the sensation of clay modeling with the benefits of digital design
Geomagic's Digital Clay Sculpting Software is the most intuitive way to design on the computer. Harness the power of touch using a Haptic Device to interact and feel the shape of the 3D model you can virtually feel with your hands.
Design in a digital environment with the power to push, pull, deform, and extrude like real clay modeling. Get more creative freedom and faster modeling time with precision to deliver top-notch 3D data.
---
Digital Clay Sculpting Software Comparison
Select the software depending on your application
Transform the way your designs are brought to life so you can design exactly what you envisioned. What's special about Geomagic's Digital Clay Sculpting Software is that they are the best for working with hollowed parts or shells. You can model parts from the inside. This can't be achieved with any other 2D design programs that model in 3D.
Overview
Basic Digital Clay Sculpting
Geomagic Sculpt offers simple but fast organic design to 3D print.
Full Digital Clay Sculpting
(Includes all Sculpt functionality)
Geomagic Freeform provides more tools for advanced design.
Extensive Digital Clay Sculpting
(Includes all Freeform functionality)
Freeform Plus takes the toolset to the next level by providing extensive hybrid design support, broader interoperability, and the tools you need to prepare your part for mold tooling and manufacturing.
Application
Introduction to virtual sculpting with voxel-based modeling
Sub Divisional (SubD) surface texturing with dimension-driven sketch tools and lattice work
Conversion of SubD to NURBS, CAD solids and surface tools, mold making capabilities
Compatible Device
Traditional mouse or haptic device
Haptic device
Haptic device
---
Industry Applications
Used by companies that value accurate organic designs

Designers turn to Geomagic digital clay sculpting software and haptic devices to successfully create their designs for the following applications:
3D Modeling and Manufacturing
Gaming, Entertainment, and Virtual Reality
Jewelry, Automotive, Toy, and Shoe Design
Teleoperation and Robotic Control
Medical Surgery and Rehabilitation Simulations
Virtual Assembly and Collision Detection
Artwork and Sculpting
Molecular Modeling
Forensic Reconstruction
Nano Manipulation
---
Haptic Device Comparison
Add a sense of touch to your digital world
Get the most efficiency out of digital sculpting by pairing Geomagic Sculpt, Freeform, or Freeform Plus software with a haptic device. The 3D Systems haptic devices can accurately measure the 3D spatial position (along the x-, y- and z-axis) and the orientation (roll, pitch and yaw) with its handheld stylus. These interactive clay sculpting tools use motors to create forces that push back on your hand to simulate touch and interaction with virtual objects.




Overview
This haptic device offers robustness and stability for complex projects and designs. Touch provides the sophistication needed to get started with Freeform or Freeform Plus.
Delivers the very best for professional designers and artists in terms of accuracy, resolution, and the ability to develop fine details. With double the resolution, Touch X is for when you need refined movements that an expert demands.
Application
Basic design applications that don't require the highest accuracy and resolution.
Expert/Professional who needs it for design and production.
Nominal Position Resolution
> 450 dpi
~0.055 mm
> 1100 dpi
~0.023 mm
---
Geomagic Sculpt
Touch. Sculpt. Realize.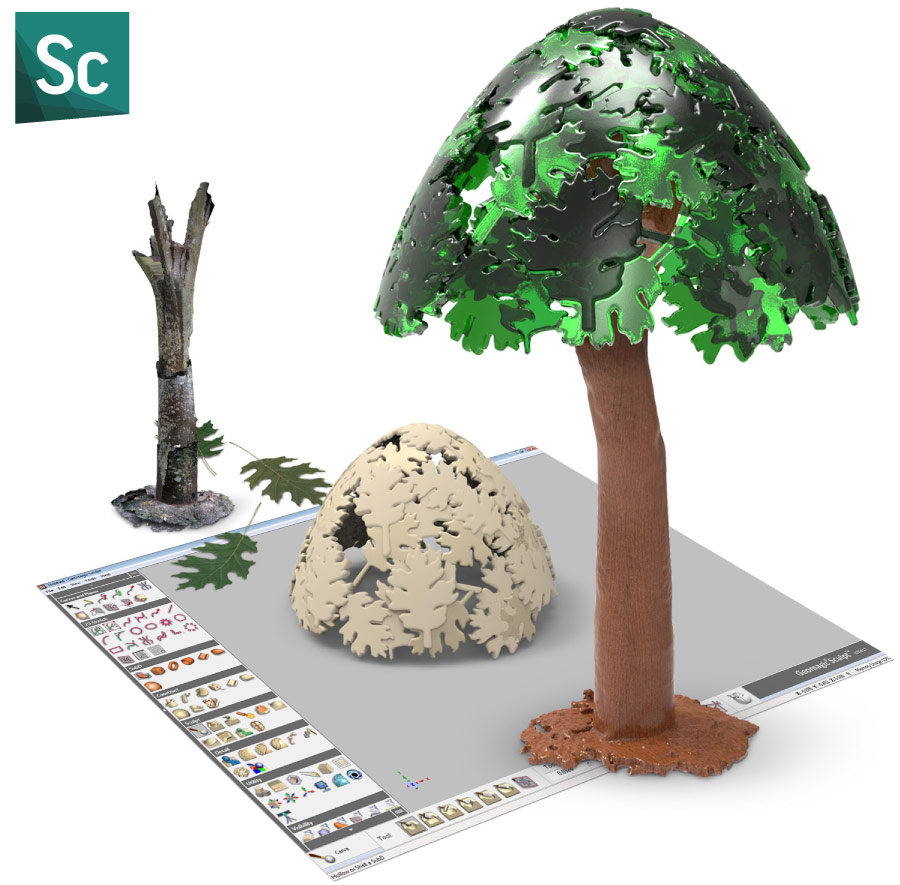 Geomagic Sculpt is a simple, fast, yet sophisticated precision voxel modeling software solution. Create organic designs, edit, and transform existing 3D data using the software's sculpting, shaping, and detailing tools. Geomagic Sculpt empowers the creation of complex organic designs for products, sculptures, jewelry and artwork that can simply not be achieved in CAD. Produce watertight files for 3D printing every time.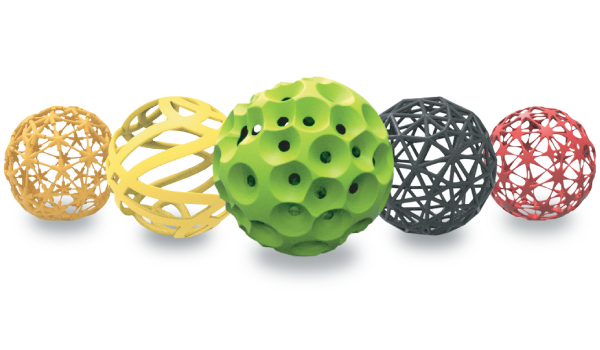 Add Structure to Your Design
StructureFX is a powerful toolset for reducing time spent in complex workflows. Select from a palette of existing effects to rapidly create complex lightweight structures and cages in designs. 3D print analysis tools ensures successful 3D printing of impressive designs.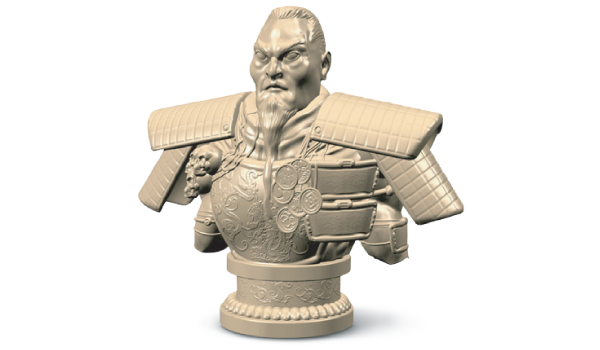 Discover Sculpting Freedom
Geomagic Sculpt is the only software that combines the benefits of voxel modeling and Sub Divisional (SubD) surface modeling with dimension-driven sketch tools. You can create exactly the geometry you envision, using constraints where you need to, and omitting them where you don't.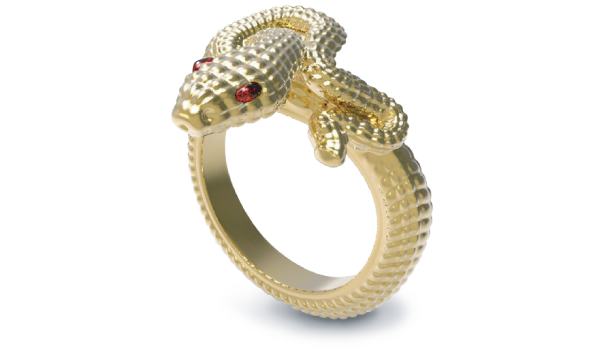 Incredible Detailing Tools
Make your products stand out. Sculpt lets you create textures of any complexity in virtual clay. Use embossing tools to create design flourishes, which are often impossible in CAD. Simply import any image and go. The texture you see is the texture you get when 3D printing the model.
---
Geomagic Freeform and Freeform Plus
Precise. Organic. Engineered.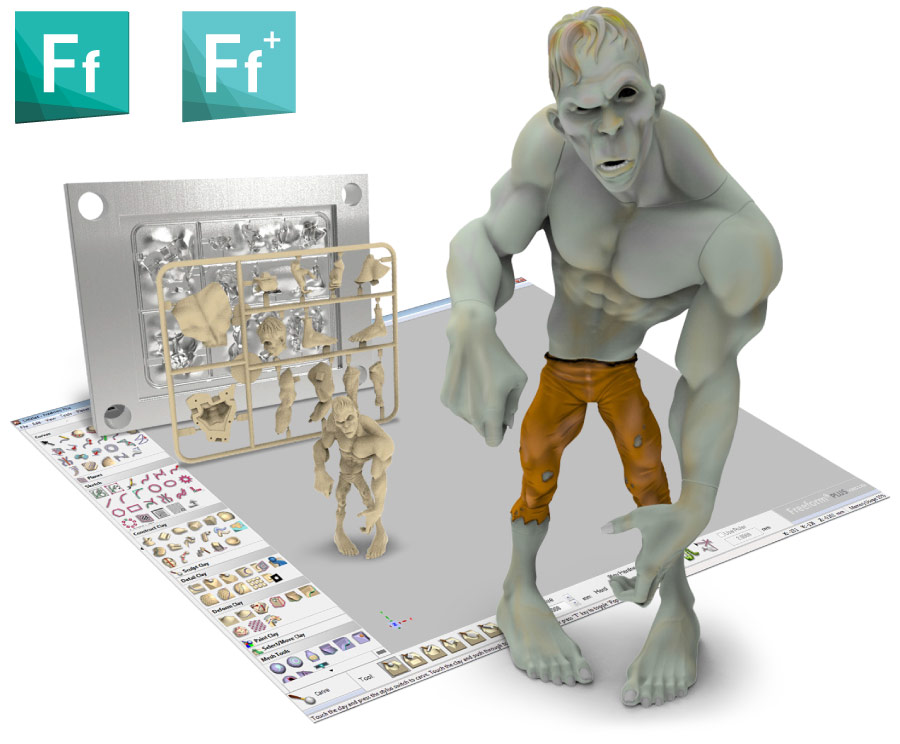 Geomagic Freeform and Freeform Plus combine touch-based 3D sculpting, surfacing, design intent modeling, 3D scan processing, CAD interoperability, and mold making capabilities to give you the most comprehensive toolset for design. Experience hybrid modeling like no other. Both Freeform and Freeform plus includes all the functionality of Geomagic Sculpt and more. Create complex, sculptural, production-ready 3D models for additive or subtractive manufacturing with success.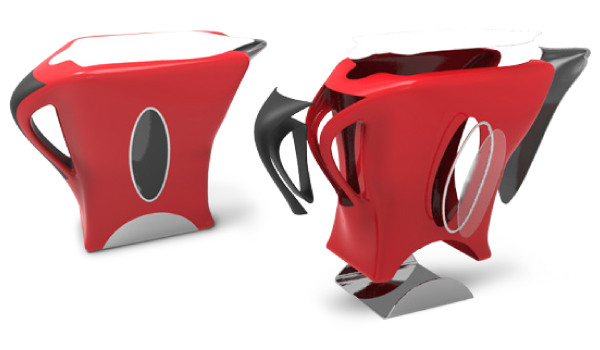 Built-in Precision
Geomagic Freeform picks up where traditional CAD software stops. This hybrid modeling system has the flexibility and benefits of many different modeling paradigms incorporating Surfaces, Solids, Mesh, SubD, and Clay. Make smooth surfaces and razor sharp edges with SubD, model precisely defined CAD shapes with NURBS and Solids, or deform and emboss shapes with Clay.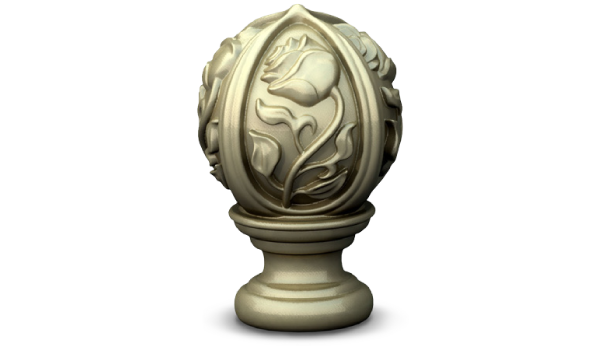 Enhance Traditional CAD
Freeform and Freeform Plus are built to get your design into production. Its robust interoperability tools handle import and export of 3D file formats including STL, OBJ, PLY, IGES, STEP and other neutral formats. Freeform Plus supports additional CAD formats. Combine CAD files with sculpted features to create accurate organic solids that are defined by explicit dimensions.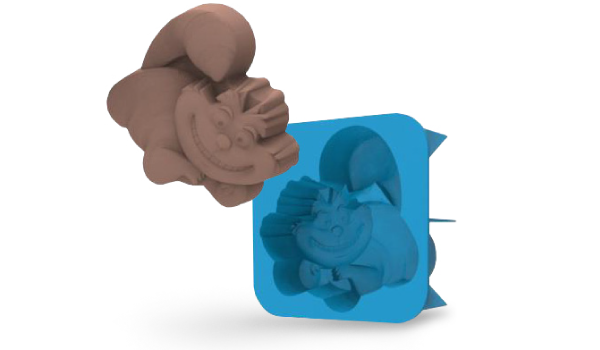 Get More with Freeform Plus
Take your designs to the next level with the advanced toolsets in Geomagic Freeform Plus. Manufacturability is made easy by employing hybrid based conversions, surfacing, CAD editing tools, and mold prep tools, giving you the best of organic and digital design. Geomagic Wrap software is included for post-processing of 3D scan data.
Request A Quote
Request Geomagic Digital Clay Sculpting Software.
Contact Us